Calendar
Japanese Garden Adventure
Saturday, May 8, 2021
Free
Members & guests–free. This event requires registration and it is now FULL. To be added to the wait list, please scroll down. The day before this event, a confirmation email will be sent to registered attendees with additional details.

David Baker has volunteered to provide bonus bird watching commentary for the early visit as the Japanese Garden and adjacent Wooded Isle are second only to Montrose Point for migratory bird species in Chicago. bring binoculars if you have them.
Let's go for a stroll through the Japanese Garden in Jackson Park. We'll start with a walk through Wooded Island, originally the site of the Japanese Pavilion for the Columbian Exposition in 1893, and we'll continue north to the Garden, officially called the Garden of the Phoenix. In the 1930's, the Garden was extended by the Chicago Park District. It was revitalized again in 1992, celebrating Chicago's Sister City relationship with Osaka, Japan. It is artistically designed in the Japanese style and overlooks Jackson Park's Columbia Basin. This event is part of a new series hosted by Life 3.0 for adventurers who wish to explore different areas of the City.
Note that the paths in the park are accessible though a picturesque bridge is arched (not flat).
To join our limited in-person events:
Registration is required (including guests) with no more than 10 participants.
Social distancing is still recommended when possible.
Attendees who feel ill or have recently traveled out of state in the last two weeks should stay home.
Per new CDC mask guidelines: Attendees who are vaccinated are not required to wear a mask at small outdoor public gatherings (unvaccinated and immunocompromised individuals should still wear a mask).
All attendees should still bring a mask in case social distancing is not possible. Masks are still required on public transit and indoors.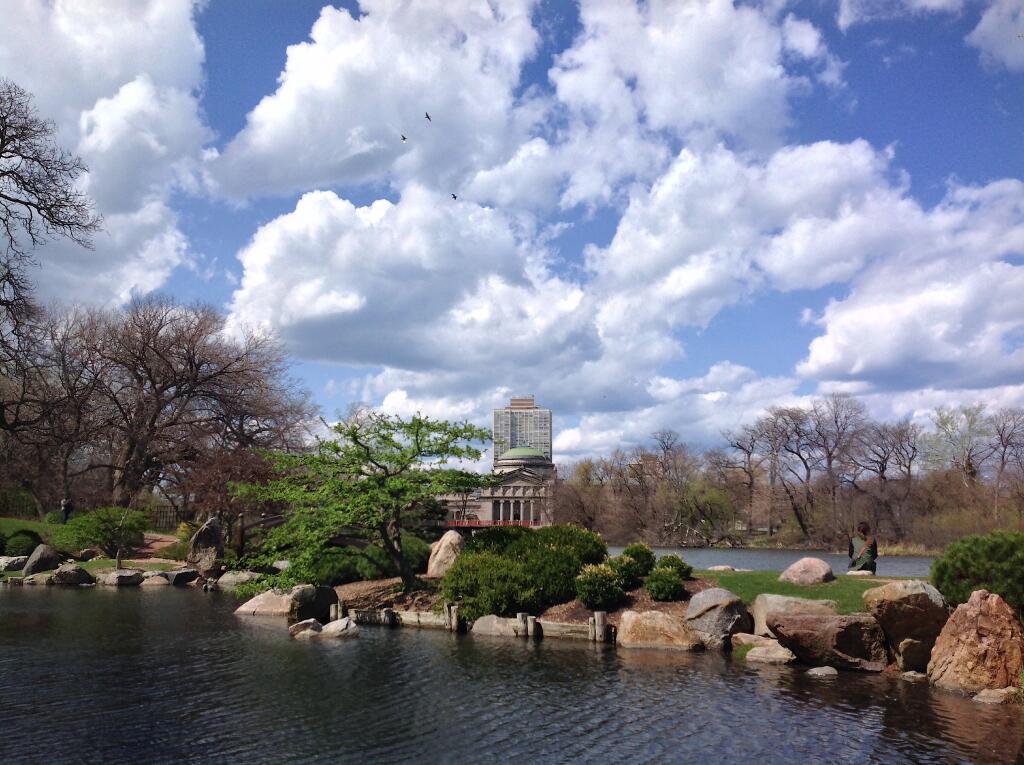 Tickets are not available as this event has passed.
Reservations required for all events.
For virtual programs, links will be sent to registered attendees via email the day before the event.
For in-person programs, The Village Chicago aims to match participating members by request to Village events when other members who are attending the event are able to provide transportation.  When registering, please let the Village office know if you are able to drive or would like a ride to an event.