The Village Chicago offers education and insight on a variety of themes related to wellbeing, social activity, and healthy aging. Keep up with our webinars and blog posts to stay informed. Members of the Village can also contact our staff for individual assistance and recommendations.
Please share your expertise with the Village Chicago! Do you have a webinar idea or want to present a webinar with The Village Chicago? To propose a program for the Village, Click Here. 
Webinars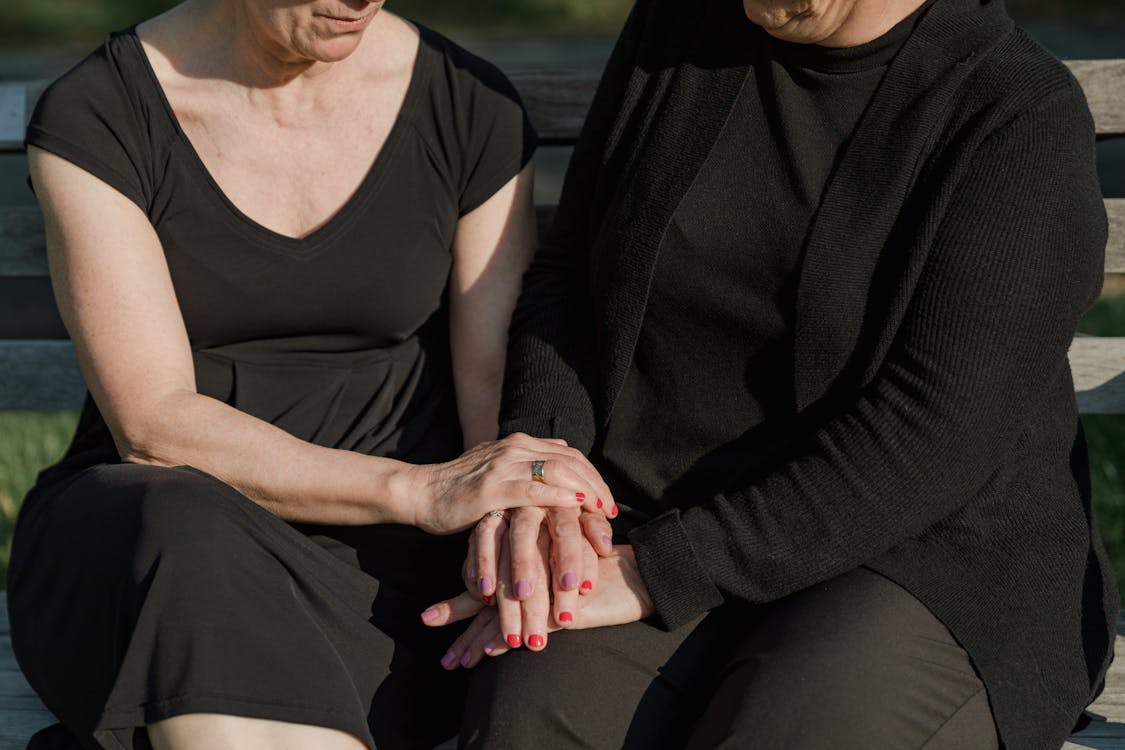 Loss and grief are a part of all of our lives yet navigating grief can feel overwhelming. This presentation provides a guide to the different types of loss and how they affect us. We will address common myths about grief. We will also discuss the different categories of grief and grief-informed care. Participants will learn about coping strategies and how best to support loved ones who are grieving. Resources for grief support will also be shared. Click here to watch this webinar.
---
Death doulas have come up in conversation at several recent Village events, so we are bringing one to speak with our members. Let's discuss physical, emotional, and spiritual suffering and how doulas provide the comfort care needed to die well. In this presentation we will learn about the training of doulas as well as how they work with individuals and families at the end of life. Click here to watch this webinar.
---
This information session is the informational portion of an 8-week program with the goal of improving participants' understanding of how to maintain and expand social networks.  Creating connections requires much more than just being around people. Click here to watch this webinar. 
---
What's that, you say? Are you struggling to follow conversations, or missing the crucial, whispered plot twist in your favorite procedural drama? Do you utilize hearing aids or have an interest in pursuing hearing aids? Click here to watch this webinar with speaker, Elizabeth Abbs, Doctor of Audiology, from our sponsor Midwest ENT.
---
The key to peace of mind is preparation! Guided by Certified Elder Law Attorney Katie Casey, this 10-point checklist will show you how to give yourself an annual legal checkup. Learn how to organize your personal and financial information, create and adapt your care plan, identify issues in advance of a crisis before it jeopardizes your plans. Click here to watch this webinar. 
---
"Use it or lose it!" Did you know that this phrase can apply to your hearing health? Recent research has highlighted risks of untreated hearing loss, including cognitive impairment. Studies have also suggested that treating hearing loss, such as through hearing aids, can reduce risk of dementia.
Click here to watch this webinar which explores the relationship between hearing loss and cognition, with information on your options for preventing and treating hearing loss.
---
This presentation is an informative discussion on green burial, a way of caring for the dead with minimal environmental impact. Gloria will share more about the history and process of green burial, how to make arrangements using local resources, and tips on exploring related subjects such as home funerals. Consider green burial as a way to ensure that your ecological values are honored even at the very end of life. Click here to watch this webinar.
Blog Posts
Women's History Month – A Celebration
How Mental Health Impacts Your Heart
National Nutrition Month: Are You Fueled?
Introduction to Sound Meditation