Members & guests–free. To RSVP, please scroll down. The day before the event, a confirmation email will be sent to registered attendees with details to join via Zoom.
Village fans of movies from the 1930's and 40's have started a new movie group. If Ninotchka or Captain Blood or Random Harvest are among your favorite films, you'll be right at home! In addition to discussing the
 films, we will also talk about the scores and the wonderful composers of the era.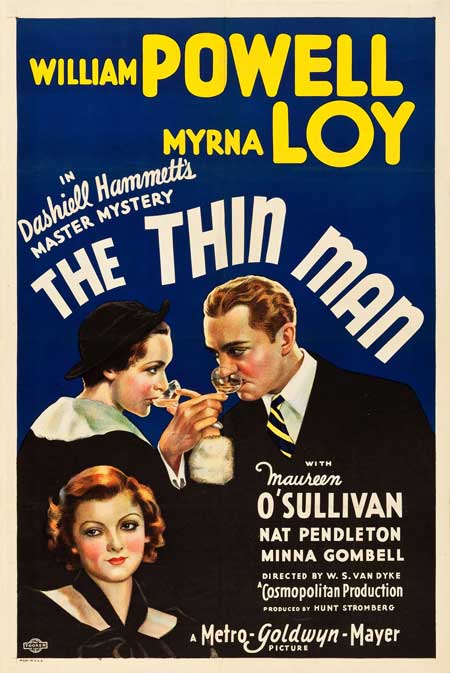 Our next film will be
The Thin Man
(1934). The film stars William Powell and Myrna Loy as Nick and Nora Charles, a leisure-class couple who enjoy copious drinking and flirtatious banter. Nick is a retired private detective who left his very successful career when he married Nora, a wealthy heiress accustomed to high society. Their wire-haired fox terrier Asta was played by canine actor Skippy. In 1997, the film was added to the United States National Film Registry having been deemed "culturally, historically, or aesthetically significant."The film is available to rent on
YouTube
and
Amazon Prime,
or can be streamed for free with an HBO Max subscription.
Tickets are not available as this event has passed.