Calendar
Girlfriend at PrideArts
Friday, September 9, 2022 @ 7:30 pm
Free
Members & Guests: $30 (click here to purchase) ; dinner self-hosted. To RSVP, please scroll down. The day before the event, a confirmation email will be sent to registered attendees.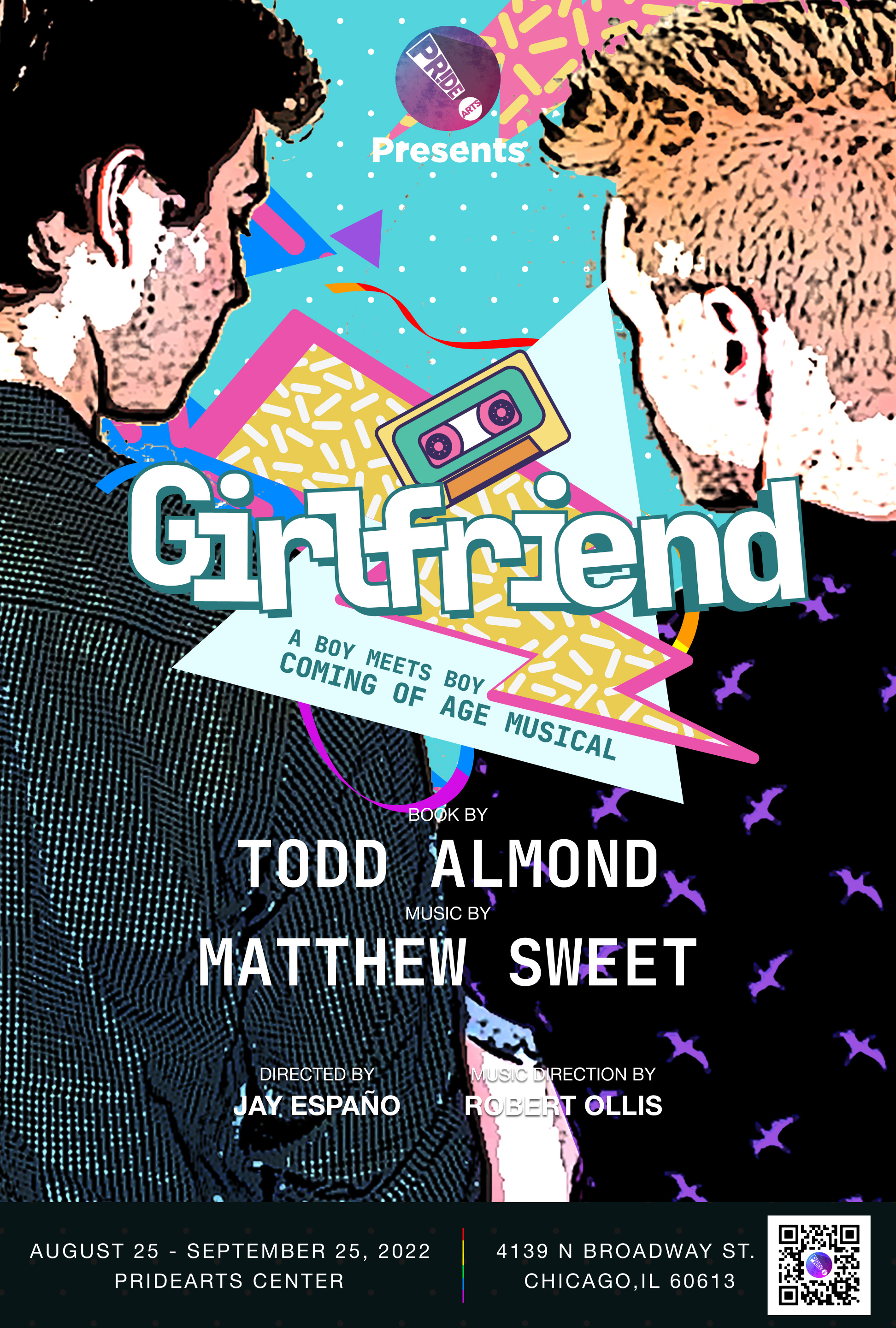 Join Stefanie Clark and other LGBTA Committee members for a fun evening of theatre and fellowship! The night starts at The Bar on Buena for dinner at 6:00 PM before heading to PrideArts for their new show, Girlfriend. PrideArts' season-opening production is the Chicago premier of the musical by Todd Almond and Matthew Sweet, based on Sweet's album of the same name. Set in Nebraska in the 1990s, this heartwarming coming-of-age story is a celebration of friendship, love, and, of course, music. This romantic musical has been a hit in New York City, Los Angeles, Washington, D.C. and elsewhere since its premiere in Berkeley, CA in 2010.
Tickets are not available as this event has passed.
Reservations required for all events.
For virtual programs, links will be sent to registered attendees via email the day before the event.
For in-person programs, The Village Chicago aims to match participating members by request to Village events when other members who are attending the event are able to provide transportation.  When registering, please let the Village office know if you are able to drive or would like a ride to an event.