Members and Guests: $20 (scroll down to RSVP and receive a payment link)
Join Tiny Theatre for an outting to the Steppenwolf theater for Last Out: Elegy of a Green Beret. The Village has purchased a limited number of tickets to hold seats in this potentially sold out event
Army Green Beret Danny Patton is a modern-day warrior fighting battles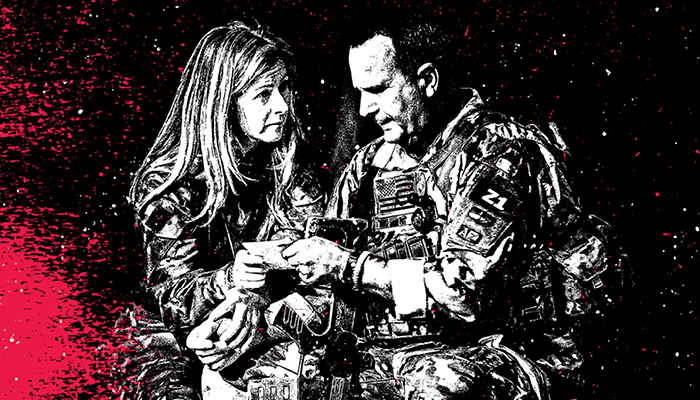 that range from Afghanistan to his own living room. As the corrosive gears of war begin to rip apart his family, his integrity, and his soul, Danny is thrust into his final, eternal mission. On the other side, with Valhalla beckoning, he discovers that combat can be fueled by vengeance or by love… it just depends which price you are willing to pay. You've heard the war stories of the "First In." This is the untold true story of the Last Out. Presented by the Gary Sinese Foundation. Read more on Steppenwolf's website.
Total run time, with intermission: 2 hours, 10 minutes.
Tickets are not available as this event has passed.